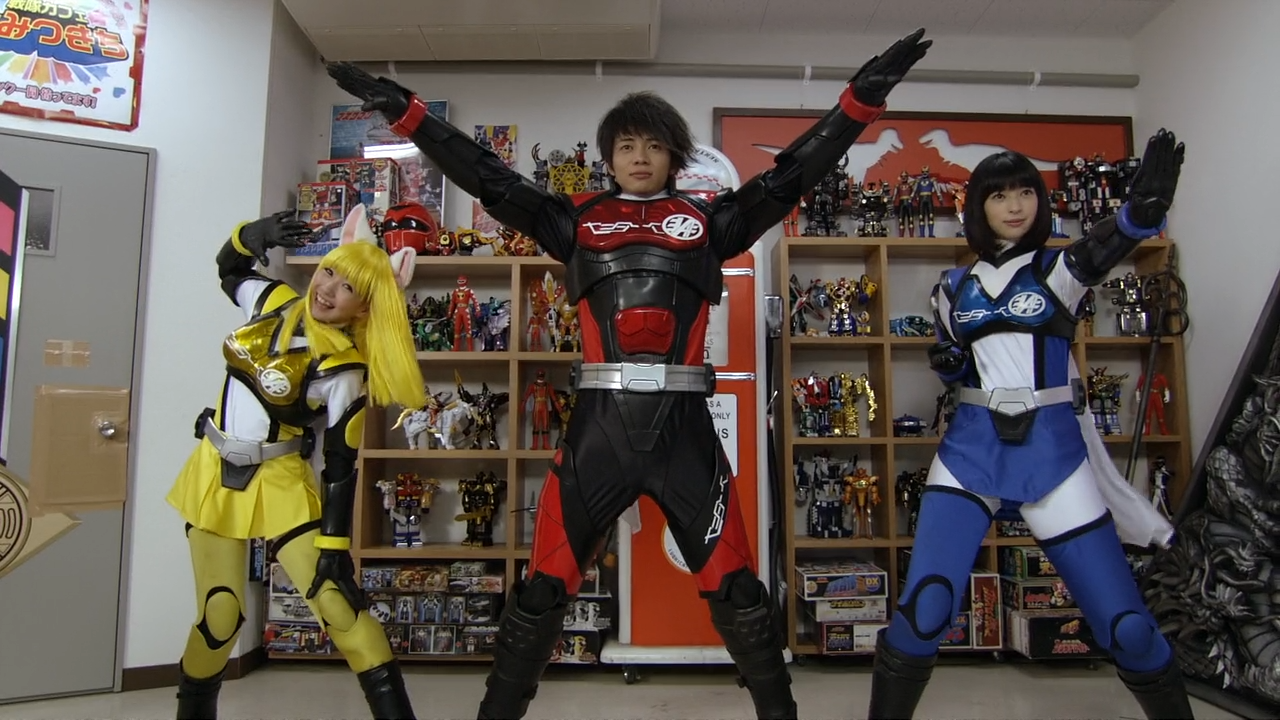 Complete First Season Batch – 2019 New Encode Edition
You're not in the Delusion World and your eyes aren't playing tricks on you because Akibraranger is back with a new batch for Season 1!
This is a new encode using the new encoding profile we use for… well, pretty much everything for the last few years, including the Akibaranger Season 2 encodes that will start right after this. The original encodes were done using the profile we used during Kamen Rider OOO and many people were unhappy with the file sizes for a 720p encode. While I wasn't particularly bothered and felt the encodes looked better in static screencaps, in motion, the new encodes look great and episodes have dropped by several hundred MB per episode, so overall, I think it was worth redoing.
There are a few other minor changes, including removal of the sponsor bump after the opening, and some minor subtitle tweaks to sync up with some translations made after these were released before. There are no patches available for this due to the all-new encodes, so this batch is replacing the original one and the files have been tagged with [2019] in the filenames to indicate which is which. Enjoy!

Download 720p Batch