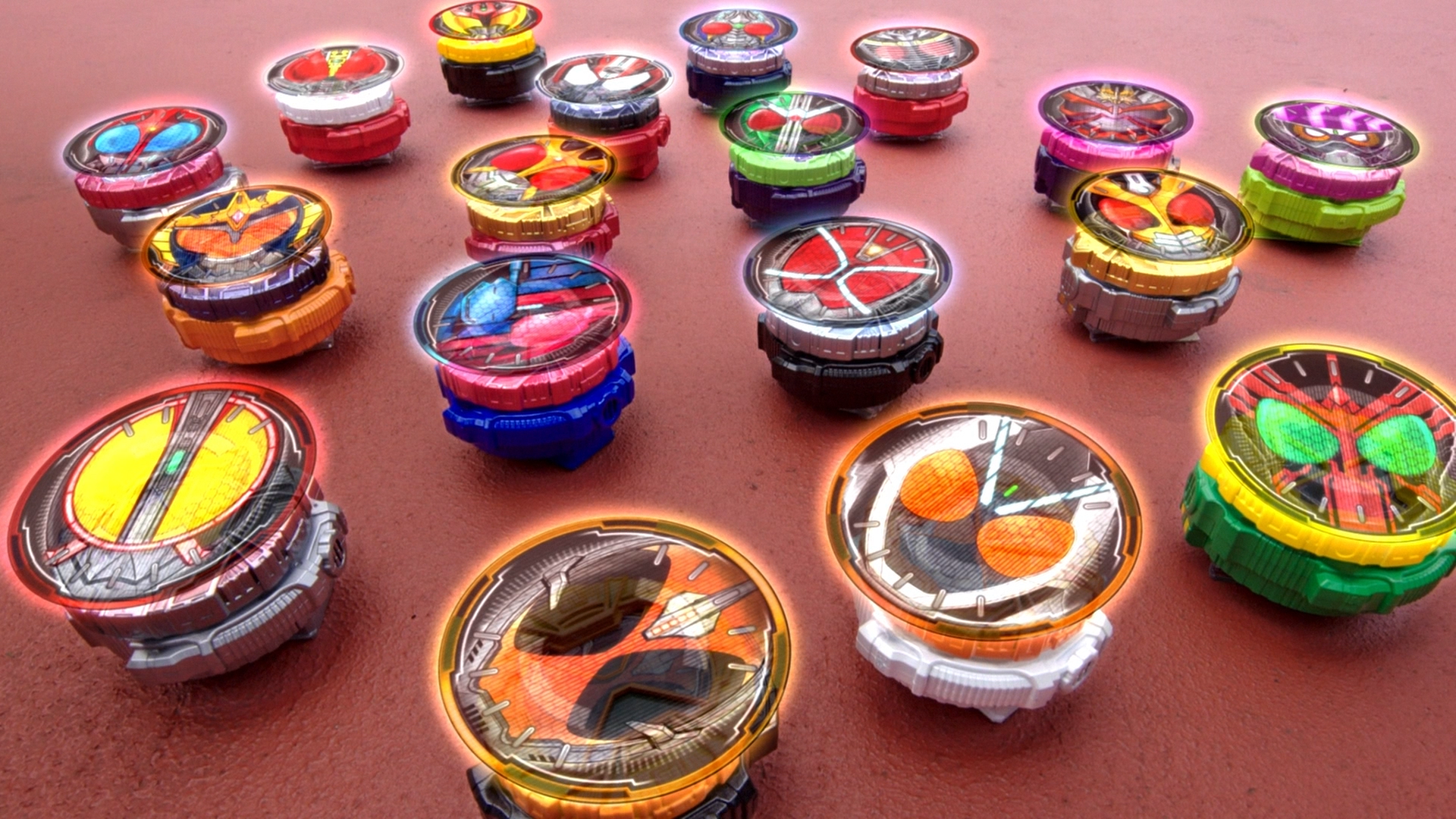 Complete Series Batch
Rejoice! The Zi-O batch has arrived at last to rule over time and space… or maybe just your hard drives, as this is a loaded batch with several extras!
This batch contains in either 1080p or 720p:
Episodes 1-49
Zi-O Complementation Project (aka .5 Episodes) 1-16
Rider Time Kamen Rider Ryuki Episodes 1-3
Rider Time Kamen Rider Shinobi Episodes 1-3
There are a number of v2s with patches included for most of them (Complementation Project v2s are small and were not patched). Fixes include:
Episode 1 – Terminology fixes
Episode 2 – Updated Woz's intro narration and made terminology fixes
Episode 3 – Dialogue corrections
Episode 6 – Fixed spelling of "Myoukouin" and corrected year in file name (Was "555-913-2011"; is now "555-913-2003")
Episode 9 – Fixed Watchroid name and corrected title of Episode 10 in Next Episode Preview
Episode 19 – Fixed Quiz belt attack jingle
Complementation Project Episode 3.5 – Fixed grammar error
Complementation Project Episode 8.5 – Fixed spelling of "Myoukouin"
Barring any major errors that I missed that are identified after this, these will be the final versions of these files. Enjoy!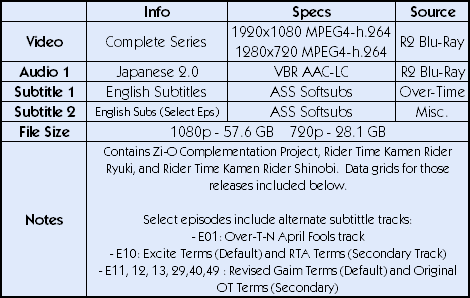 Downloads
1080p Batch – Torrent (AniDex)   Magnet
720p Batch – Torrent (AniDex)   Magnet