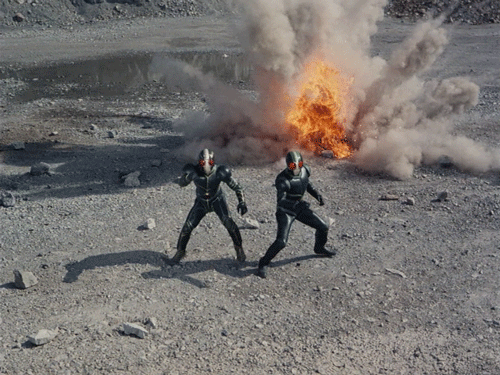 Masked Rider World 3D
The 3D version of Masked Rider World was shown in 1994 in amusement parks and special events nationwide in Japan. It was screened as a triple feature alongside Super Sentai World and Toei Hero Daishugu, a crossover between Tokusou Robo Janperson and Blue Swat.
This encode has been left as a 16:9 encode with the pillarbars intact in order to ensure that side-by-side mode still works when displayed in 3D. As with the 2D version, multiple subs are included using either Masked or Kamen to suit your preferences. DDL Users, you can find this in the Kamen Rider Movies section.
Download 1080p