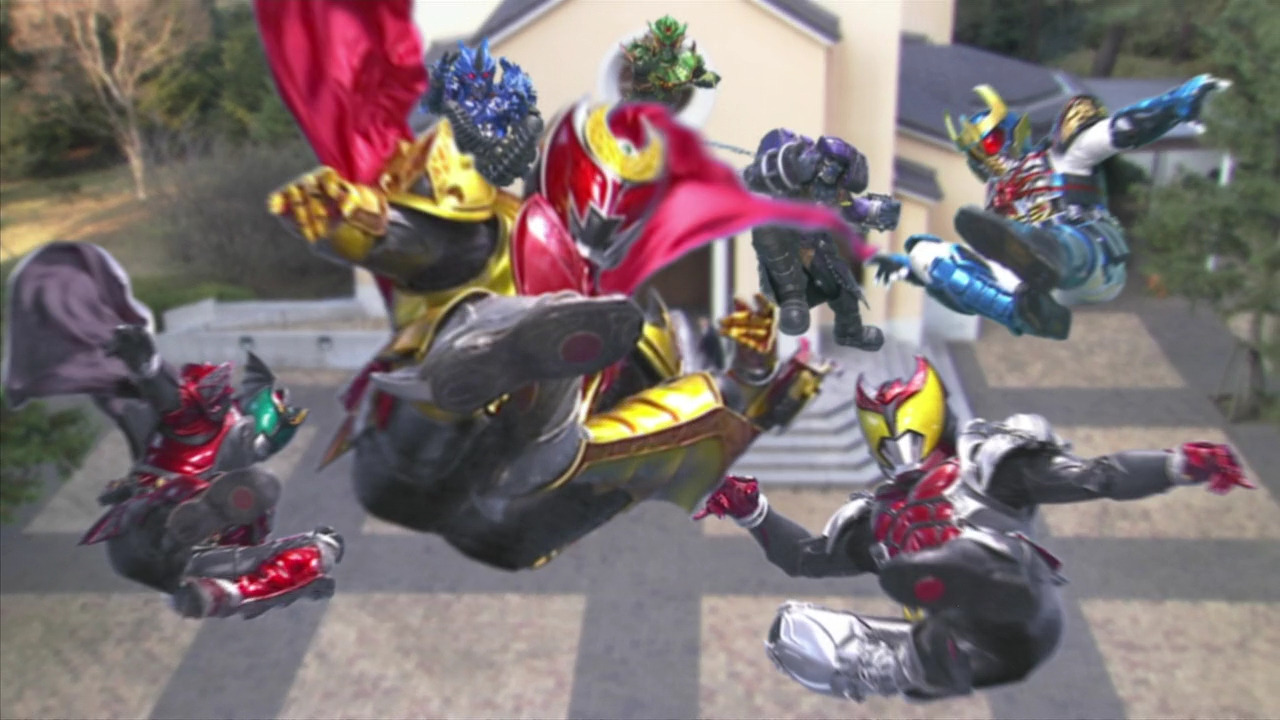 Well, we've taken a bite out of another piece of the Heisei Rider back catalog as Kiva reaches the finish! That was a bit of a sprint at the end there but you can thank a very slow week at my day job for that.
Massive thanks to Railler Subs and Earthly for their help with the subs and to the uploader on ADC that posted the Kiva BDs shortly before the site died!
I've often heard that Kiva is a divisive series and if I'm being honest, I'm not sure why. The dual timeframes was a choice I was surprised by when Rider had just come off of Den-O's time travel, but I thought the perspective of the father and son was an interesting one. I suppose what we learned from the 2008 scenes tended to spoil some of the outcome of the 1986 story, but I still found it to be fairly interesting despite that.
Surprising no one, a batch is planned, and I'm hoping to get it done next week along with the Akibaranger Season 2 and Hibiki batches. If that doesn't happen, look for it right after Zi-O Box 4 is completed in December. We'll also be getting the DDLs caught up for the shows that are missing them.
As mentioned when Hibiki wrapped up, we'll be jumping backward to Kabuto next, but as Earthly will be assisting with some TLC on the subs before release and I need to encode the raws, I will not be starting Kabuto until January just like Go-Busters. This is largely because I have the files for the first box for Ryusoulger arriving in my hands shortly along with Zi-O Box 4 releasing in just a few weeks. I also have my annual January vacation scheduled from the 8th to the 12th, but it's possible that Kabuto will kick off around New Years if things are ready. In any case, be ready to Clock Up in January!