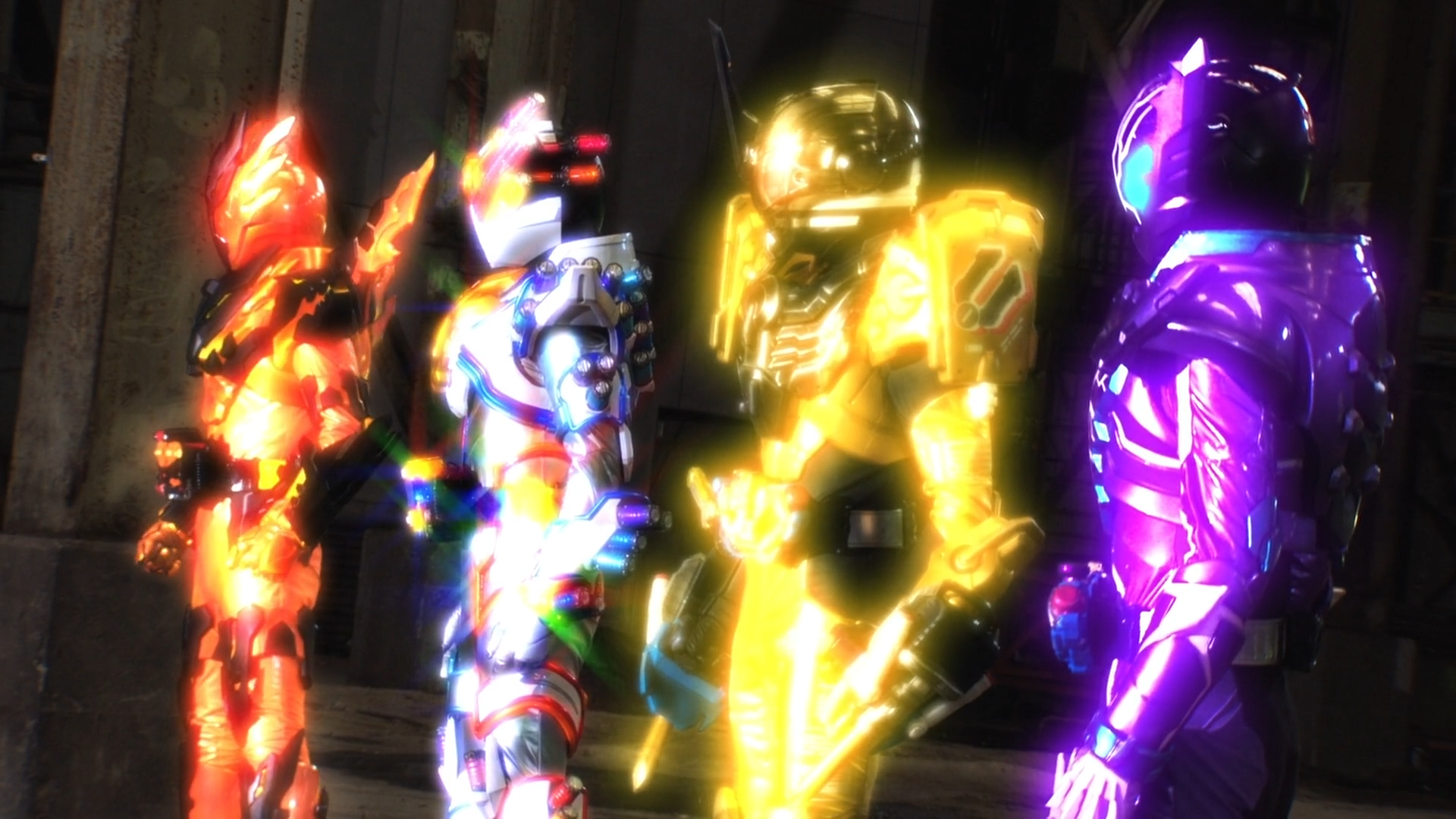 Complete Series Batch
Are you ready? Because at long last, the batch for Build is here! Big thanks to CRT for help with making some corrections to the subs that we'd missed during the individual releases.
This batch contains Episodes 1-49 in 1080p or 720p, and there are quite a few v2s included. The vast majority of the v2s are for minor corrections to the Over-Time track, but a couple are for the GenmCorp track as well. Like Den-O, due to the large number of patches, there will be a patch pack included here rather than in each episode post. Changes include:
Episode 1-5, 7, 11-12, 16, 18-19, 21, 23-30, 33-34, 36-37, 45, 47-49: Terminology updates for consistency or minor line corrections.
Episode 42: Fixed track tagging for GenmCorp track to display correct name.

Downloads
1080p Batch – Torrent (AniDex)    Magnet
720p Batch – Torrent (AniDex)    Magnet
v2 Patch Pack – 1080p Pack  720p Pack