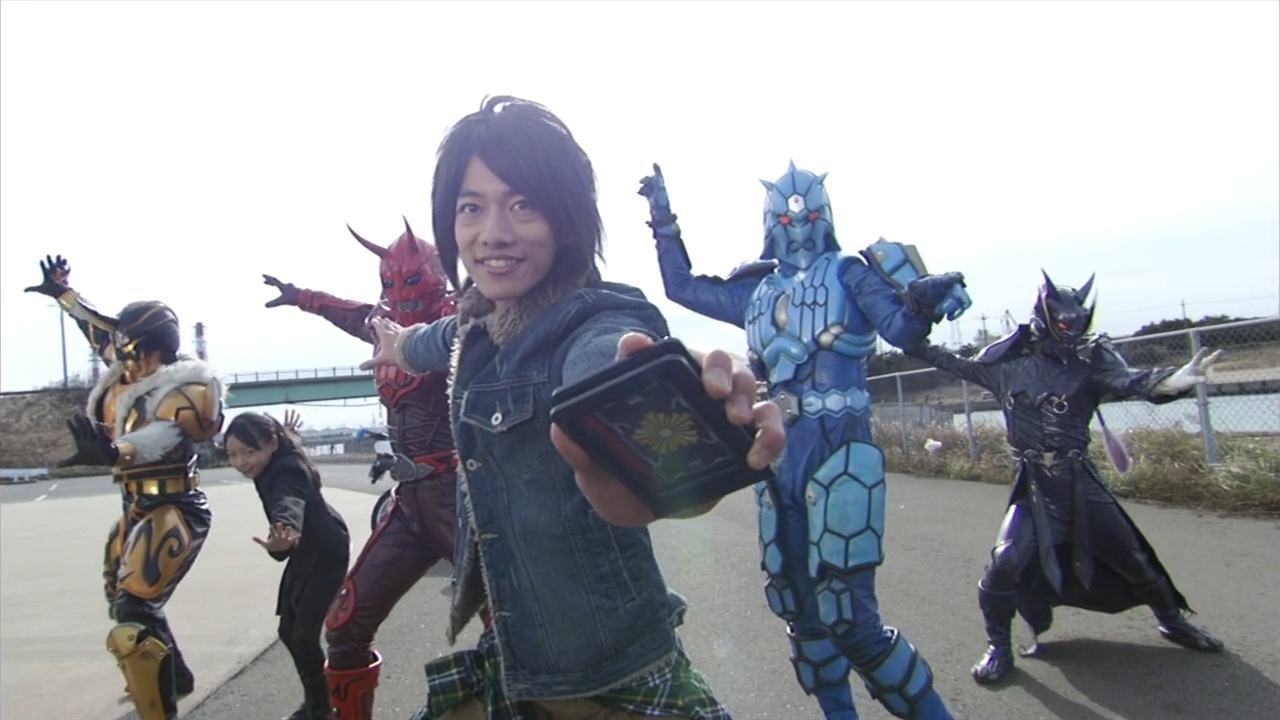 Complete Series+Movies Batch
Hop onboard the Train of Time once again as the Den-O series batch pulls out of the station at last!
This batch contains the following in 720p (v2s detailed below):
Episodes 1-49
Final Trilogy Special Edition
Hyper Battle Video
Kamen Rider Den-O The Movie: I'm Born! (Theatrical and Director's Cuts)
Kamen Rider Den-O & Kiva – Climax Deka
Farewell Kamen Rider Den-O: Final Countdown (Theatrical and Director's Cuts)
Unlike usual, due to the number of fixes we've applied, the patches are available in one big pack for those who have already downloaded the single releases. The fixes are:
Episode 16: Revised line in the preview to match Episode 17.
Episode 17: Fixed incorrect chapter mark.
Episode 18: Reworded a line and removed "4" from Momotaros' count to 10 as he skips it.
Episode 19: Updated title of Episode 20 in the preview.
Episode 20: Updated episode title. The file has been renamed to reflect new title but still includes v2 tag.
Episode 20-22, 25, 32, 33, 35, 36, 40, 42, 49, Final Trilogy SE, I'm Born (Theatrical & Director's Cuts): Updated Yuuto's catchphrase to match Over-Time's version of it from later film appearances.
Episode 44: Corrected wording on a line.
Farewell Den-O: Corrected several of Kin's lines to undo an unintentional change.

Download 720p