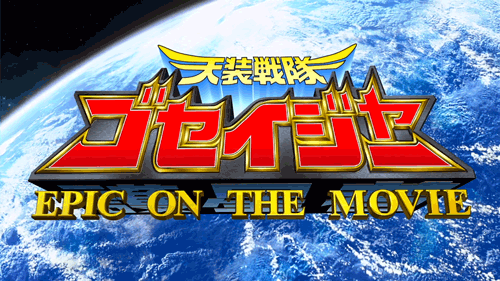 Tensou Sentai Goseiger – Epic on the Movie 3D
The Goseigers try to help a mysterious woman named Racile save the Earth from Warstar's surviving members as they attempt to obtain the Horn of Ragnarok, a doomsday weapon that would decimate Earth.
Here's another movie to join both our small 3D movie collection and equally small Super Sentai release collection, and the first one that belongs to an actual Sentai team! To be honest, I haven't watched a whole lot of Goseiger outside of the Shinkenger and Gokaiger teamup movies and this, but I enjoyed it well enough not having watched the series itself. According to MFC (whose subs we are using here with a few minor tweaks to suit personal preferences), this movie best works slotted in between Episodes 22 and 23, which is backed up by RangerWiki as well. As with W Forever 3D, this is a 1080p release and there are two sub tracks here, so check out that post if you need more information on the differences and enjoy the movie!
Download 1080p
Download Subtitle Script – Dual Stream   Single Stream