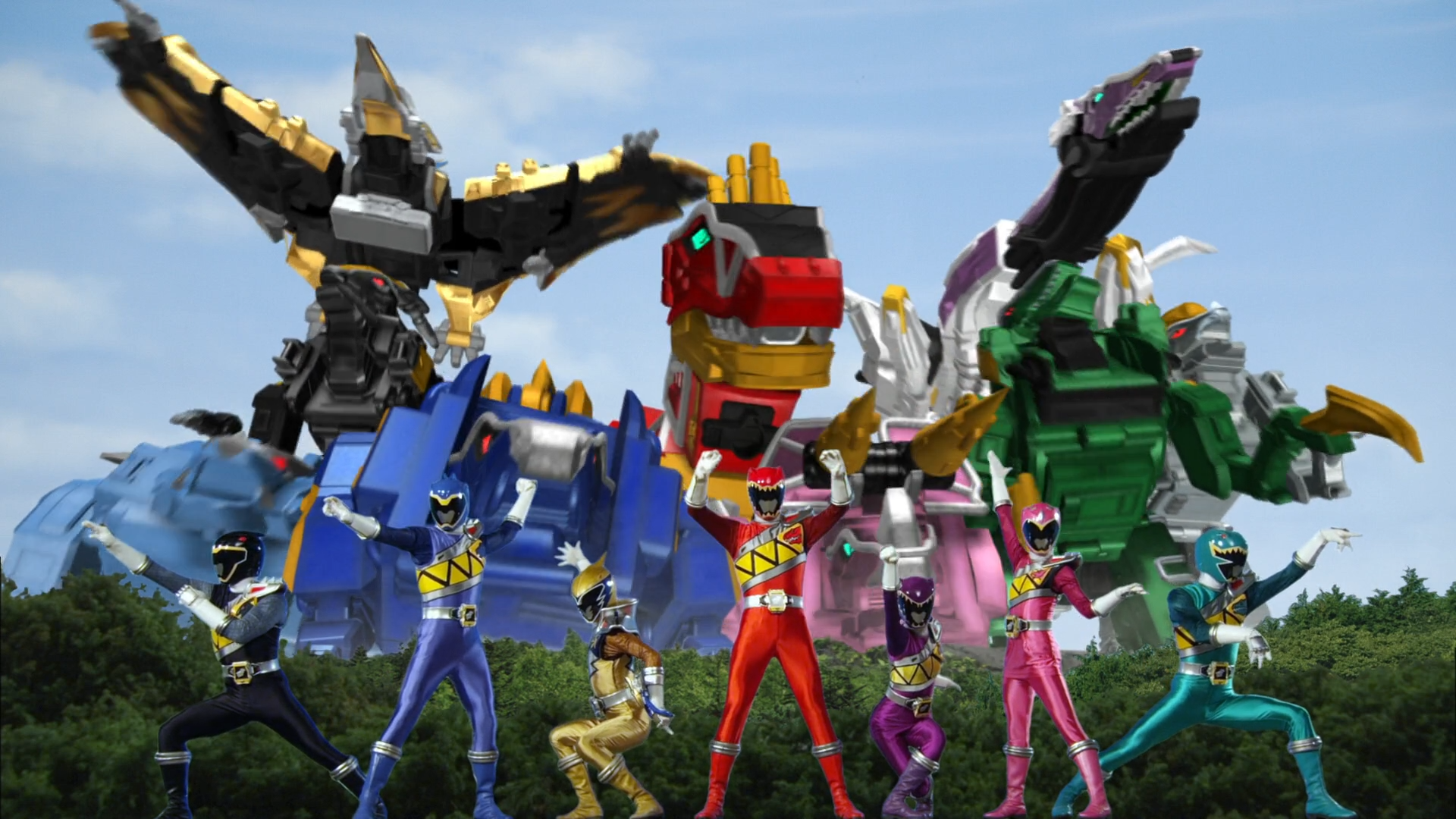 Once again, we've come to the end of another Super Sentai as we say goodbye to the brave Kyoryugers! As usual, thanks go out to the Over-Time team for the subs and to ADC (RIP?) for the sources!
It's no secret that Drive and Double are among my favorite Kamen Riders, so it should be no surprise that Riku Sanjo's turn on a Super Sentai is at the top of my list as well. The various dinosaur Sentais and their Power Ranger counterparts are always a good time, so revisiting Kyoryuger for the first time since it aired was a lot of fun.
As it stands, I'm unsure what, if anything else, I'll work on from Kyoryuger's remaining material. I've been working on retiming the extended cut of the first four episodes, so that will still get done at some point, but I'm not totally sure when. Movie-wise, the remaining movies will largely depend on if there's enough of a reason for me to do a new encode.
The usual batch will probably come in a few weeks, once the soon-to-be-in-hand Zi-O Box 2 and LuPat Box 4 are complete. As I'll be at Anime Expo during the first week of July, if I'm not done with the above before then, I'll release the batch after I get back. There will be a few minor patches to tweak some spellings, but there shouldn't be any major changes needed. I also need to determine what extras I have that are worth including in the batch, like Clean OP/ED material.
Lastly, can't have a wrap-up without talking about what's next. I haven't decided what full catalog series to do next, though I have several choices at hand. While I try and decide what I want to take on, the short-term plan is a little more… unofficial. That's right, at long last, Akibaranger Season 2 BDs will finally be encoded! Along with this, I've re-encoded Season 1 with the newer encode profile I use to bring filesizes more in line with other releases. Season 1 will get a new batch directly, while Season 2 will get the usual individual episodes.
I expect to start Akibaranger Season 2 in mid-to-late July, once Hibiki is close to if not fully complete, so look for it soon!