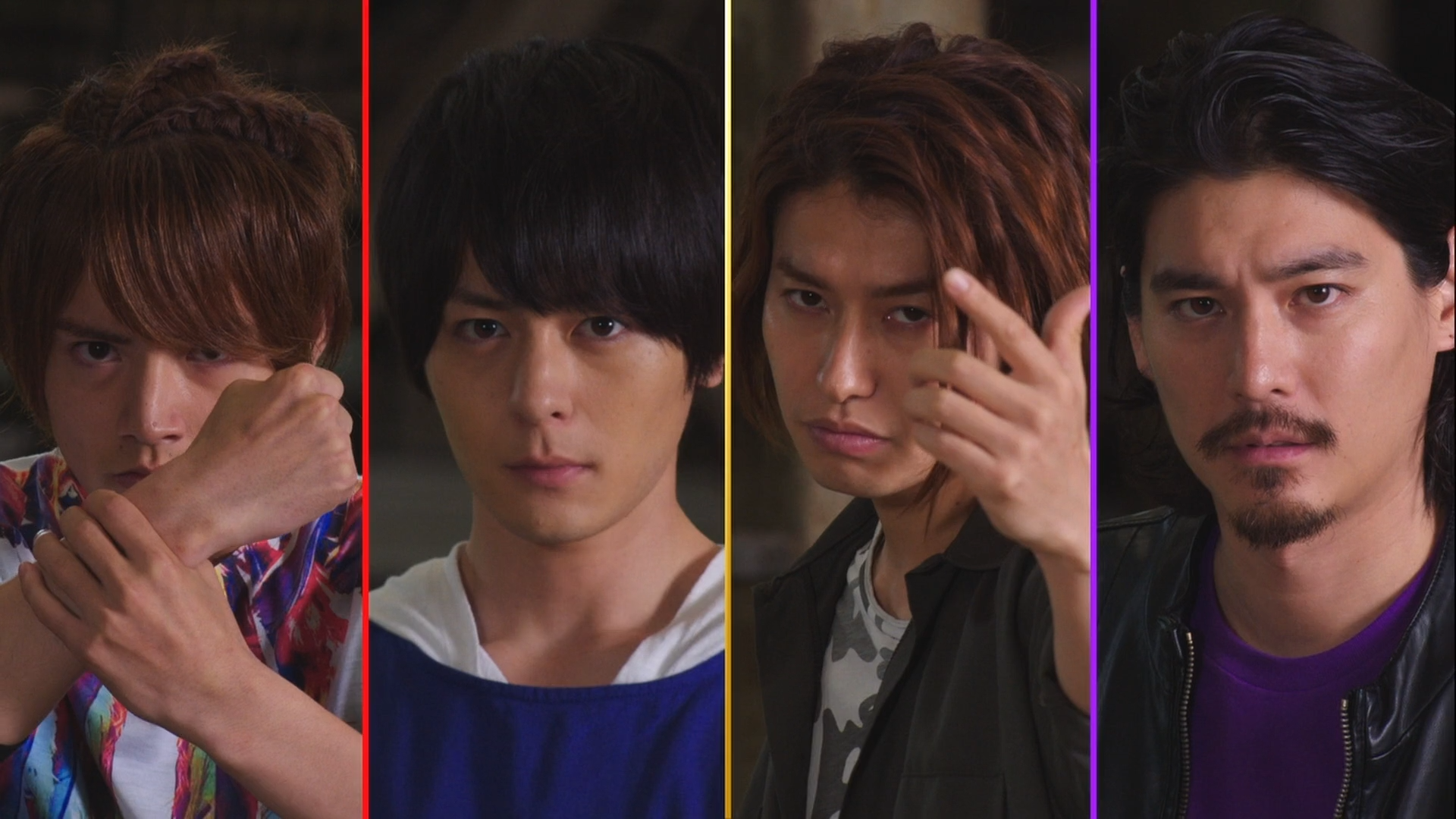 We've arrived in the new world and Build has come to an end, which means it's time for the usual wrap up post! As always, big thanks go out to Over-Time and GenmCorp for providing the subs for the series!
Build ended up joining the ranks of some of my favorite Rider series by the end, despite the meandering it did in the final stretch. It's always nice when I shell out for the BDs that I end up really enjoying the series, especially since often, I stop watching around the end of what will make up the first BD Box so that I'm not bored doing a rewatch not long after watching the weeklies. It does have the unfortunate side effect of getting spoiled in advance, but that's just how it goes. Anyway, Build was definitely worth the money.
This just about marks the end of our involvement with Build, which should come as no real surprise if you've been around here since we started with the Drive and the quarterly releases. However, there are some remaining things, like a pending release of Hesei Generations Final, along with any of the movies that might end up with multiple sub tracks from assorted groups. Build's summer movie "Be The One" releases in January and as usual, I have the BD preordered. The Cross-Z V-Cinema follows in late April, and if history is any indicator, Heisei Generations Forever should follow in May.
Like the Den-O batch, the Build batch will probably be slightly delayed, likely until after I get back from my vacation in early January. There are some minor fixes needed in some of the earlier episodes, and I'm hoping to get a couple of revised scripts from GenmCorp to add insert lyrics that I had to release without because Box 3 was still incomplete and Box 4 was right around the corner. I'll probably make some of the batch preparations while on vacation, so I can hopefully release it as soon as I return.
It wouldn't be a wrap up post without what's next and not much has changed from when we finished Den-O. The next catalog release we'll be doing will be Kiva, with very early prep being done for Kabuto after that. We're also looking at picking up the Hibiki BDs if funding allows it.  Anyway, Kiva will hopefully be starting sometime in January, but until then, it'll be a bit quiet on the Rider front. I do want to try and complete the Amazons Season 2 compilation as well, and that might be a project for the holidays coming up next week and the week after that. Otherwise, stay tuned for more Lupinranger VS Patranger starting this Sunday and more Kyoryuger after that!
Oh, and of course, as we approach the end of an era, all of our travels through the various worlds of the Heisei Riders couldn't just end here! We spent 2018 with one time-traveling Rider, so it seems fitting to repeat that in 2019 with Kamen Rider Zi-O, so get ready to go beyond space-time in March with BD Box 1!